Music is the key – somehow- that's where we come from but this is not the only focus……
Authentic, emotional movies documentaries and series for tv – this is our aim.  Sugar Town Filmproduktion GmbH& Co.Kg started in 2012 and our first project was the music documentary "The Potential of Noise- Conny Plank" about the famous Germany musicproducer. The film started in german cinemas on 28th of september 2017.
Our newest project "Einfach Machen! (WT)" by Reto Caduff is a co-production with tellfilm, Zurich and in post production.
More and other fiction and documentary projects are in development.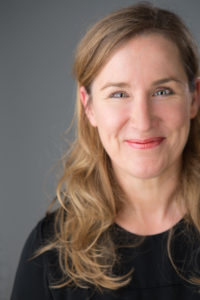 Since 1991, Milena Fessmann has worked as a full-time DJ (1987-1994 Turbine Rosenheim, 2001-2014 Radio Eins After Work Lounge, Trompete/Berlin, European Film Awards 2015 etc.) and has worked for various radio stations currently for Radio Eins/RBB (since 1997) with her own weekly show called "Free Falling".https://www.radioeins.de/programm/sendungen/free_falling/
In 1989 she founded CINESONG.
She is host of several national events and panels such as Reeperbahn-Festival 2014-2023, c/o pop Cologne 2014-2023 and many more.  Milena Fessmann teaches musicsupervising and copyright clearing at filmschools such as DFFB Berlin and is advisory boardmember of the World Soundtrack Academy and member of The Guild of Music Supervisors.
https://www.worldsoundtrackawards.com/en/academy/advisory-board
She is member of the European Filmacademy.
https://www.imdb.com/name/nm1076538/?ref_=nv_sr_1
Oliver Huzly Born in Stuttgart, went to university in Berlin and Munich and started working as translator and commissioning editor for publishing house Ullstein Springer, as well as acquisitions and rights scout for several film distribution and production companies. In 1994 joined Studio
Babelsberg to work as production executive and head of development, moving on to Munich's Bavaria as studio executive and producer. Up to 2004 one of the heads of the film division at Odeon Film AG on films such as THE FAMILY JEWELS, BUFFALO SOLDIERS and MORTEL TRANSFERT. From 2004 onward engaged in the writing and producing of several CGI animated features for Bavaria and Constantin, work continuing up to now with
"Vic The Viking" for Studio 100. Currently working on the live action adaptation of Franco- Belgian comic classic "Blake & Mortimer" with Belga Studios, the cgi animation projects "Prince of Swans" and "Madame Pamplemousse" (after the books by Rupert Kingfisher) with Mikros Image (who did "Asterix", "The Little Prince" and numerous others) and other
family entertainment and genre projects as well as "Pets United" with long time associate Reinhard Klooss .
Filmography (selected)
2021/22 "Madame Pamplemousse", Rupert Kingfisher, WRITER (mit Bela Huzly) in development
2021/2022 Girl made of Dust (Director: Hiam Abass), Producer, in preproduction
2021/22 "H.M.I" (Director: Christian Cantamessa), WRITER (mit Tim John) and Producer in development
2018/2019 Evaluation (Director: Phillip Mayrhofer), Writer and Producer, in preproduction
2018/19 BLAKE & MORTIMER: DAS GELBE M  WRITER (mit Tim John) and Producer in preproduction
2019 PETS UNITED (Writer) (completed)
2019 VIC THE VIKING (Writer) (completed)
2016 BLING Associate Producer
2012 Reporting…A Revolution, aka Althawra Khabar, Co-producer
2011 Cairo Exit, Co-producer
2010 ANIMALS UNITED (Konferenz der Tiere), Writer
2008 IMPY 2 (Urmel voll in Fahrt), Writer, Production Executive
2007 Myrin – Der Tote aus Nordermoor, aka Jar City, Coproducer
2006 IMPY'S ISLAND (Urmel aus dem Eis), Writer, Executive Producer
2003 Eierdiebe, Producer
2003 Leo & Claire, Associate Producer
2002 Mortal Transfer, Executive Producer
Long Walk Home, Coproducer
2001 Buffalo Soldiers, Coproducer
2001 The Triumph of Love, Coproducer